Pjama Bedwetting Alarm
Regular price
$139.00 AUD
Regular price
Sale price
$139.00 AUD
Unit price
per
Sale
Sold out
Simply connect this alarm sensor to your Pjama treatment pants, shorts, brief or boxer underwear.
The alarm will go off when an accident occurs. Connect the bedwetting alarm with the Pjama App to monitor treatment progress.
FEATURES:
💧 Wireless
💧 10 m range
💧 Volume control
💧 Easy ON/OFF-function
💧 7 different alarm signals
💧 Fast pre time
💧 Low battery consumption
💧 Charging for Alarm unit: USB-cable
💧 Companion App to track progress
INCLUDES:
1x Pjama Alarm Sensor
1x Pjama Alarm Unit
DryGuardians Bedwetting App
DryGuardians App

Daily instructions during treatment
Progress analyzed for personalized guidance
Record your own alarm signal
Free App download
WHY USE A BEDWETTING ALARM
Bedwetting alarms are devices that are designed to alert the wearer when they begin to urinate in their sleep. These alarms can be a very effective way to help the wearer overcome bedwetting. Here are some benefits of using a bedwetting alarm:
Helps break the habit: Bedwetting alarms work by waking up the wearer as soon as they begin to urinate. Over time, the wearer will begin to associate the feeling of a full bladder with waking up and going to the bathroom. This helps break the habit of bedwetting and helps the wearer learn to stay dry at night.
Builds confidence: Bedwetting can be embarrassing and stressful for children, especially as they get older. Using a bedwetting alarm can help build their confidence by giving them a sense of control over their bedwetting. As they start to see progress and have more dry nights, they will feel more confident and less anxious about bedtime.
Better sleep: Bedwetting can disrupt a child's sleep and lead to sleep disturbances. Using a bedwetting alarm can help the child get a better night's sleep by reducing the number of times they wake up wet and uncomfortable. Better sleep can lead to improved mood, behaviour, and academic performance.
Saves money: Bedwetting alarms are a cost-effective solution to bedwetting compared to other treatments such as medication or therapy. They are a one-time investment that can be used for several weeks or months until the child achieves dry nights consistently.
No side effects: Bedwetting alarms have no side effects, unlike medication which may have side effects such as constipation, dry mouth, and drowsiness. Using a bedwetting alarm is a safe and natural way to treat bedwetting.
A bedwetting alarm can be an effective and safe way to treat bedwetting. It helps build confidence and improve their sleep!
BEDWETTING ALARM FAQ'S
What are bedwetting alarms? Bedwetting alarms are devices designed to help children overcome the problem of bedwetting. They are typically worn like a wristwatch or attached to the child's clothing while they sleep. The alarms are set to trigger when the device detects wetness, which wakes the child up so that they can go to the bathroom.
How do bedwetting alarms work? Bedwetting alarms work by using a sensor that detects moisture, such as urine. When the sensor detects wetness, it triggers an alarm that wakes the child up, allowing them to go to the bathroom. Over time, the child learns to recognise the sensation of a full bladder and wake up before the alarm sounds.
Are bedwetting alarms effective? Yes, bedwetting alarms have been shown to be effective in helping children overcome bedwetting. Studies have found that bedwetting alarms have a success rate of around 70-80%, and many children are able to stop wetting the bed within a few weeks of using the device.
How long does it take for a bedwetting alarm to work? The length of time it takes for a bedwetting alarm to work can vary depending on the child. Some children may see improvement within a few days, while others may take several weeks or even months to see results. It's important to be patient and consistent with using the alarm, as it can take time for the child to learn to recognise the sensation of a full bladder and wake up in time.
Are there any side effects of using a bedwetting alarm? There are generally no significant side effects associated with using a bedwetting alarm. However, some children may find the alarm to be disruptive to their sleep, which can lead to daytime sleepiness or fatigue.
💧 Grey Pjama's have the same absorbency as the Blue Pjama's.
HOW TO USE THE ALARM

Simply snap on the Sensor at the front waist line of the Treatment Pants/Shorts, or in front of the Boxers / Briefs, and start the Bedwetting Alarm. Place the Bedwetting Alarm within 10 m to the child. Should an accident occur, the sensitive sewn-in sensor threads in the pants or underwear will react quickly and activate the Bedwetting Alarm. The child can easily stop the alarm by pressing the "ON / OFF- button" once on the top of the alarm. The child will then go to the bathroom to end the urination and change into a new pair of Pjama Treatment Pants or Underwear.

Note that you as a parent must be prepared to assist the child in waking up, it is not uncommon for the child to sleep deeply and not wake up from the alarm in the beginning of the treatment..

To increase the chances of achieving a successful treatment, it is also important that both the child and the parent receive guidance and motivation. We encourage you to download the Pjama app to get access to a calendar to log the progress, general tips and advice, the ability to use the app as an extra alarm device and the ability to set day alarms for children who suffer from leakage even during the day.
PJAMA APP

FOLLOW YOUR DEVELOPMENT WITH THE PJAMA APP AND PJAMA BEDWETTING CLINIC

The Pjama App includes several functionalities; you get access to the alarm function and can set different alarm signals, in the calendar you can log the progress and success, you can find general tips and advice to assist with the bedwetting treatment. It is also possible to set day alarms for the children who suffer from leakage even during the day. The Pjama app is free to download from Google Play or App Store.

Pjama Bedwetting Clinic gives you customized tips and advice during bedwetting treatment.


Do not forget to record the outcome of the night in the Pjama App so that you can keep track of your, or your child's, progress.

Read more about  the Pjama App and Pjama Bedwetting Alarms on our website.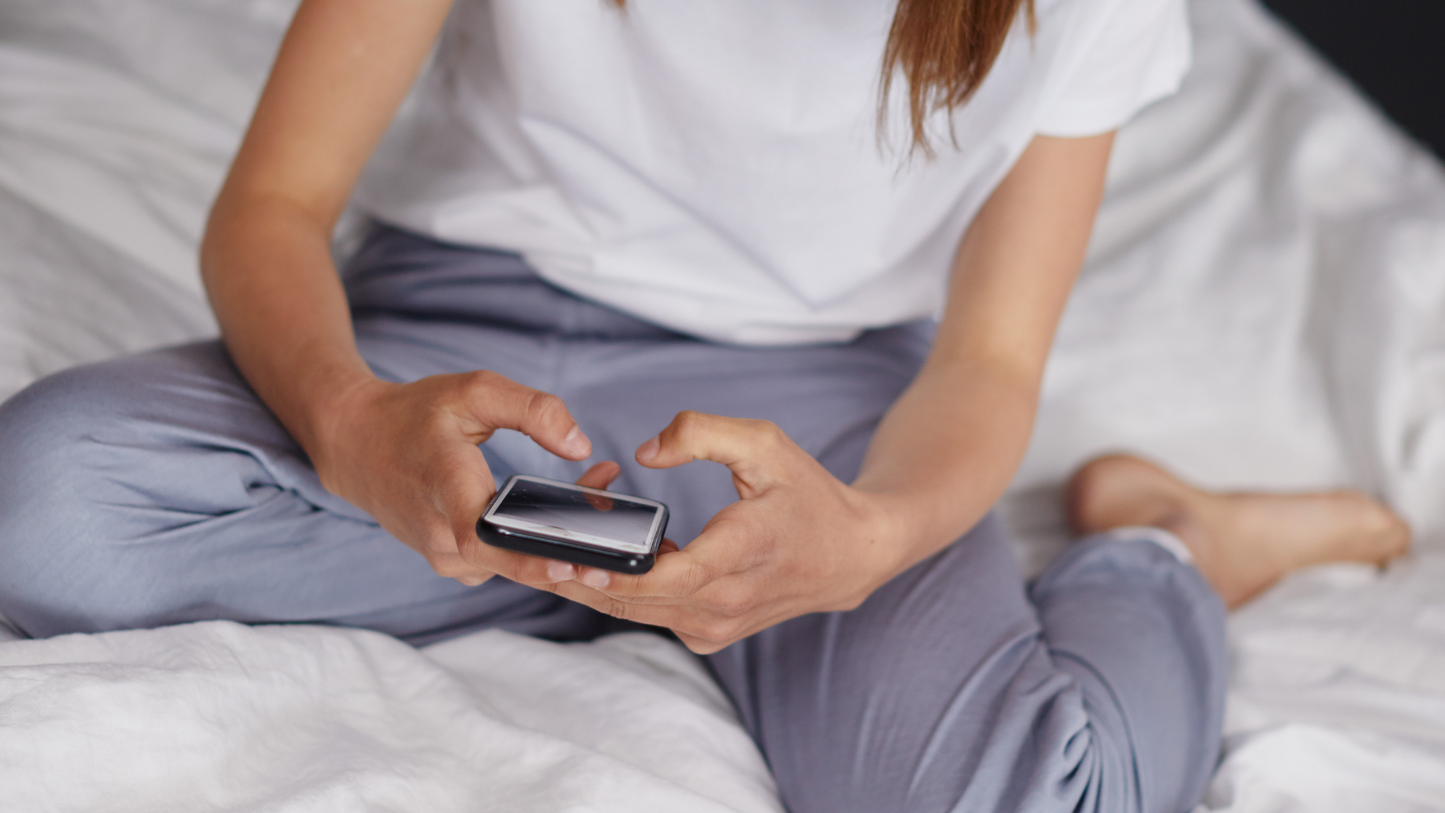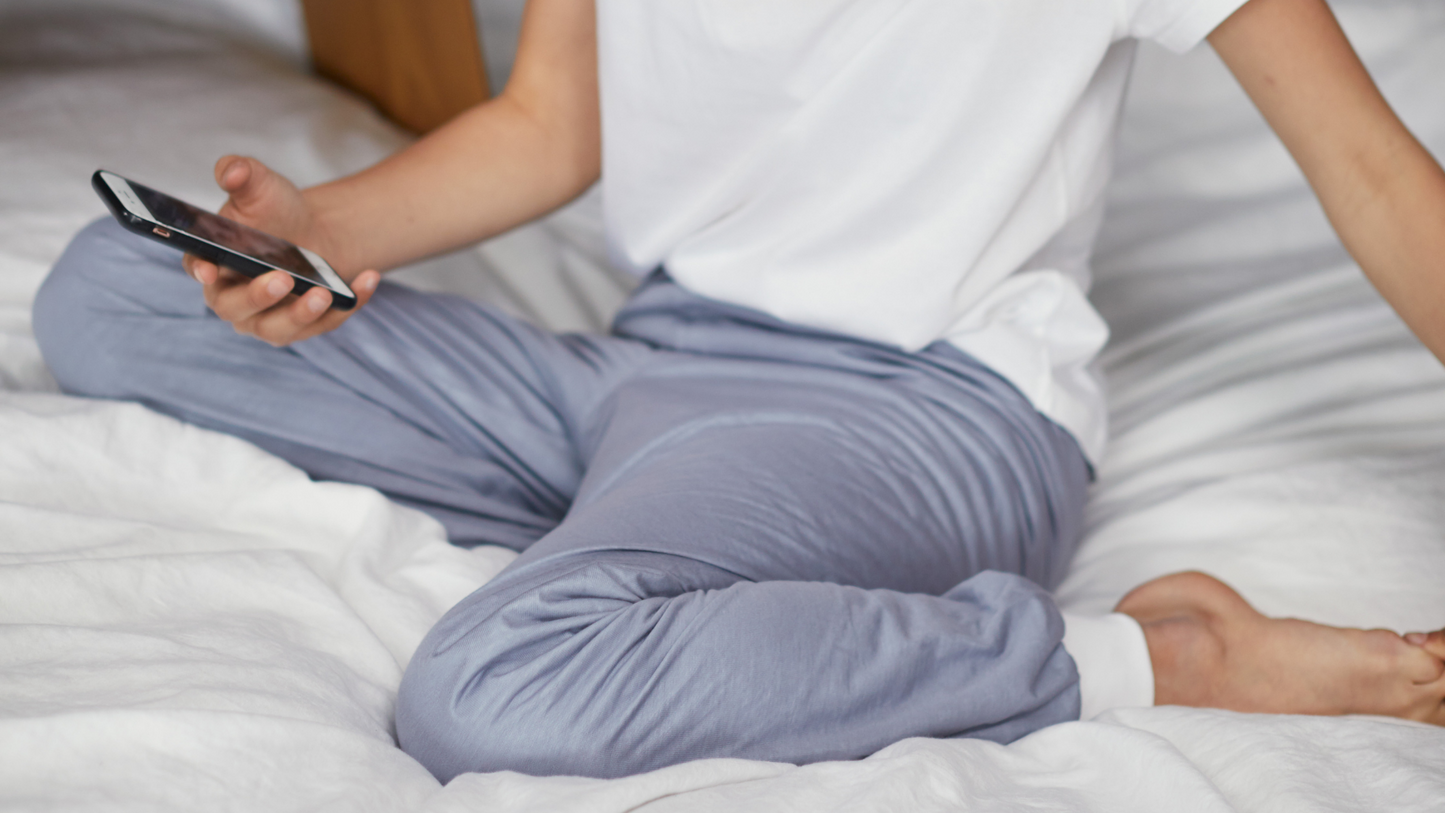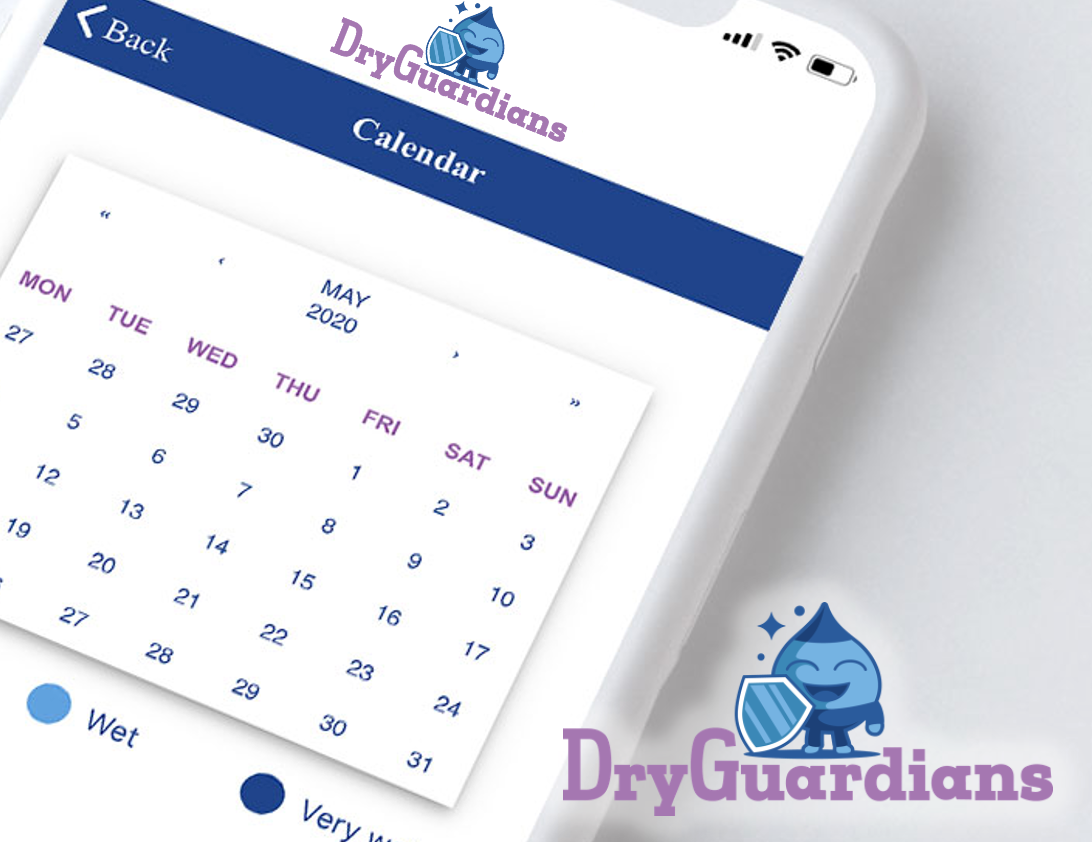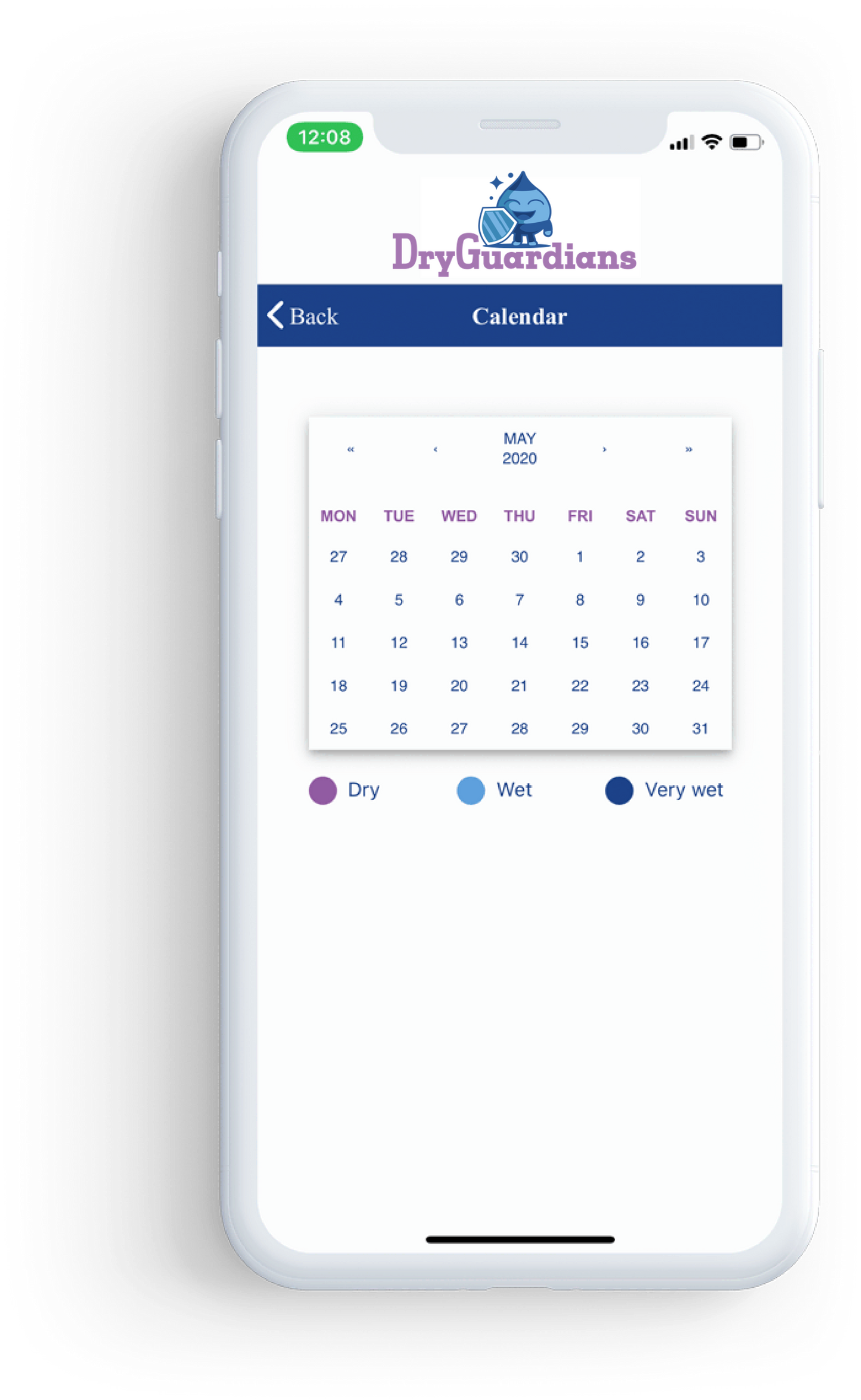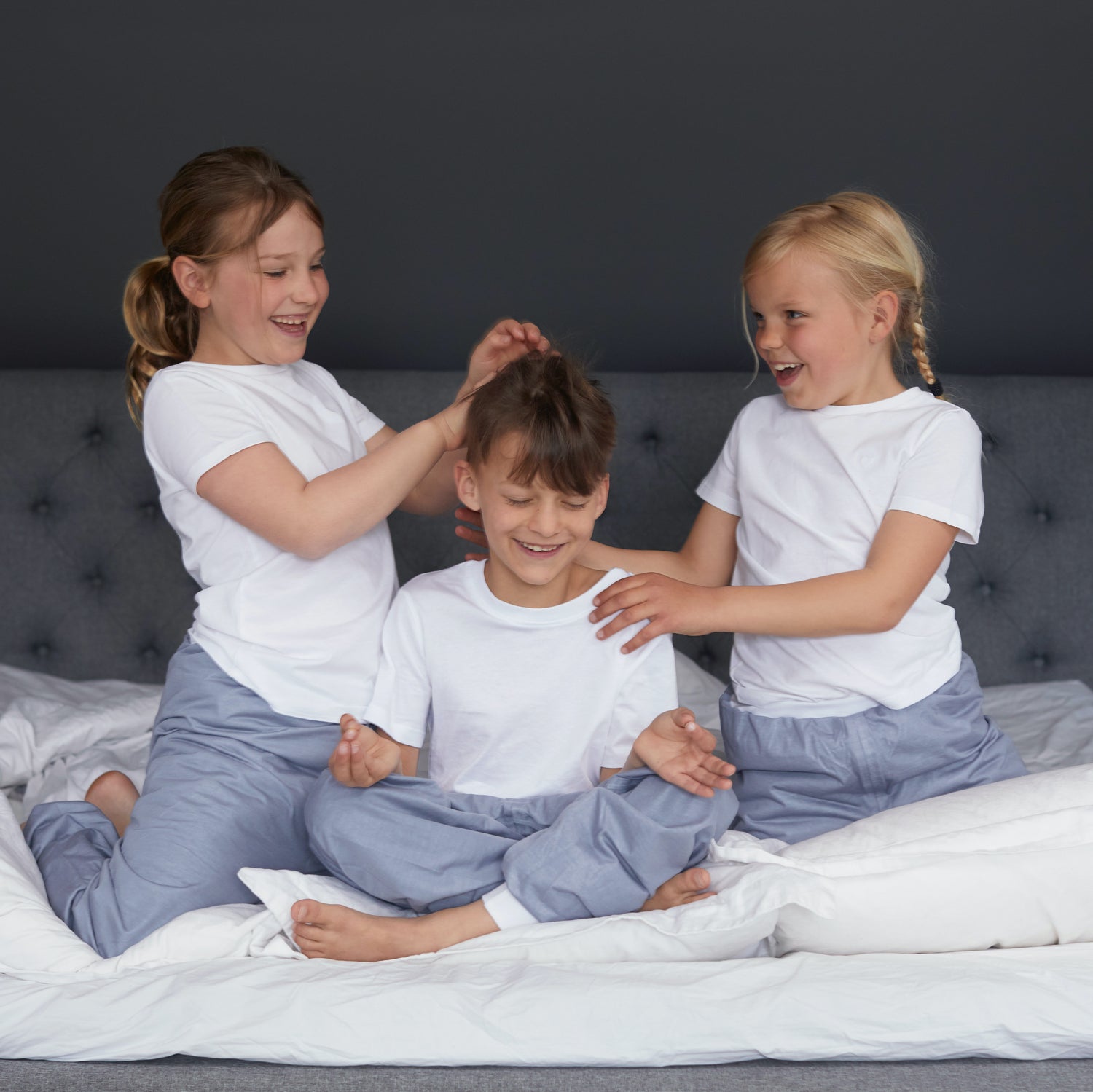 WHICH BEDWETTING ALARM DO I CHOOSE?
Clinical data suggest that bedwetting alarms have a high treatment success rate of 80% compared to behavioural therapy and medication which is incredible!
Keep Reading
BEDWETTING TREATMENTTIPS AND TRICKS

We know how damaging bedwetting can be for the whole family.

The problems caused by bedwetting are many; children that avoid sleepovers, camps and missing out on other social activities. Parents that wash sheets and comforters every day and spend so much time worrying for their child. And so much more.

YOU ARE NOT ALONE!

KEEP READING

VIDEO: PJAMA PANTS & BEDWETTING ALARM INTRODUCTION

Pjama Pants and bedwetting alarm introduction:


When you use Pjama Treatment Pants or Shorts, start by making sure you got the right size. Pjama should fit tight around the waist (without sitting too tight). Be sure to look at our size guide before ordering your Pjama.


Don't forget to record the outcome of the night in the Pjama app so you can keep track of your child's progress.

WATCH NOW